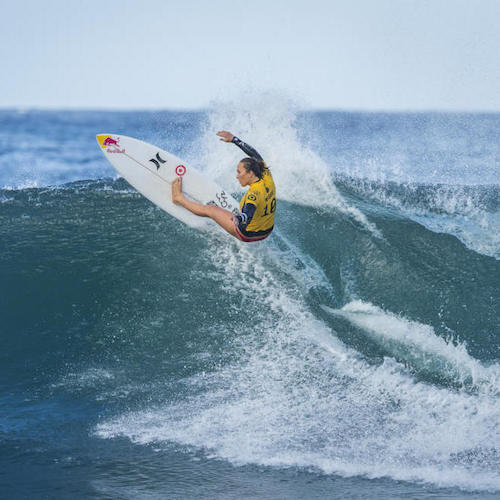 Carissa Moore
WSL Surfers
Carissa Moore is one of the new wave of surfers that are taking the sport to the next level. Being crowned World Champion in 2011, 2013 and 2015 is just the beginning for this Lost Mayhem Team Rider. Keep an eye on her!
View gallery
Hometown
Honolulu, Oahu, Hawaii
Coming from the world famous Honolulu on Oahu in Hawaii, Carissa Moore is doing things that few other surfers on the PLANET can do! Surfing like a true Hawaiian, Carissa is one of the favourites on the WSL tour amongst fans as well as her competitors.

Following her rise to fame as the youngest ever World Champion in 2011, Moore has proved her form with a further 2 World Championships as well as finishing in the top three in 2012 and 2014. Definitely one of the most consistent surfers on the tour and someone other competitors watch out for each time the draw drops.