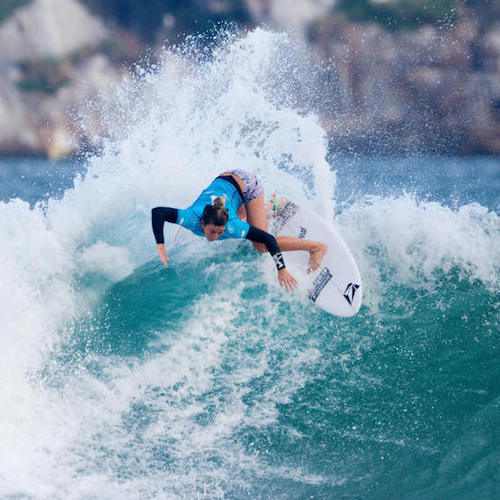 Coco Ho
WSL Surfers
Coco Ho has been coming of age on the WSL tour for a number of years now pushing her way into the list of top surfers in the world. Her progressive style and entertaining manor makes her a favourite among the WSL surfers and Lost Mayhem Team.
View gallery
Favourites
Wave
Snapper Rocks and Lowers
Maneuver
Anything Progressive
Starting surfing at age 7, Coco Ho followed the family surfing tradition. Her father Michael Ho was a professional surfer boasting World Cup wins and the 1982 Pipe Masters Classic.
Growing up in Hawaii, Coco has continued to progress her surfing to now be consistently competing at the highest level on the WSL tour and shredding for Team Mayhem on Lost Surfboards.